"Life is always changing, evolving, and we are constantly asked to shed new layers, let go of old skins, and grow in new ways."  [Kali Bliss]
So the Summer Season comes to an end and we are birthed a new beginning with the Fall. Change is in the air, and geez it's not easy! I've learned September is always a pivotal transition, and usually a challenging time. We are all asked to adapt in new ways, get into new routines, and give up the playful nature Summer usually brings. A piece of us dies, new realizations form, and there is a powerful call to readjust and adapt in new ways.
The Fall Equinox is the midpoint of the year. It is also the day where there is equal day and equal night. The keyword here is 'balance'. All of us are asked to ponder where we need to reform our life and make better choices and better adjustments for this new cycle. Usually it's those inner voices and that calling that has been stirring at you that needs to be looked at. Trust me, if we ignore the call or fail to make a change, sometime the Unive
rse will do it for you… not always in pleasant or easy ways.
The Fall Season is symbolically a letting go period.
The weather gets cooler, hopefully we get calmer, and slow down to embrace the changing cycle. Just like trees change colors, some leaves start to fall away, and sometimes plants die, we too experience our own inner death. In realizing what no longer serves us, we are able to fully release old ways of being, thinking, people, experiences, and more, and allow ourselves space to grow richer in our own selves. It is only with our own stillness and awareness that we can be really present with what we need to do to adapt and listen to the inner winds calling us. We all hold limiting beliefs, ideas, and ways that need to be shed and redefined in this period (though we may not be aware and conscious of them).
The Equinox brings Balance- Light and Dark.
Balance is necessary to renew your perspective on life, and make necessary adjustments. Transitions can be challenging. Remember, we need both darkness and light to find our inner balance and deal with our inner demons. Creating changes whether they are within or around, help us live lighter, and in better ways.
Create Balance and Harmony in the Fall:
Slow down and taketime to be with yourself, and with stillness. It is the perfect time of year for a cleanse or new routine or diet to help you 'detox' from the last season. Mediation can help with mental clarity and surprises the fall months bring. New health diets are necessary to implement. It's a good time to kick bad habits.
Usually this time period also comes with tremendous release, that helps to purify the body and unload toxins and old behaviors. There is a lot of healing energy and powerful cosmic power too that assist us in clearing away the old and making way for the new. September and October are big months to do shadow work, and really pull the trigger on where you are holding too tight.
Let Go. Embrace change. Surrender.
All sorts of inner and outer storms can happen in the chaos of shining light on where you need to grow in yourself and in your life. Believe nature, and helps guide you always and is constantly asking us to shift to better align with what you individually need.
The Fall season is when we are all rebooted, encouraged, and supported in growing in new ways and eliminating what is no longer helping us in our current journey of life. The midpoint of the year is a real check in, and a magical new harvest where people experience new beginnings. For some these are rough challenges, for others they are miraculous gifts. It varies on your own unique energy, and situation/cycle.
You don't always know where the new harvest will lead. Trust the unknown, however do take time to go within and recognize what areas you are willing to grow and evolve in. You can learn to embrace the changes and trust in what is falling away. Allowing yourself to grow, by confronting fears and making positive changes, can help gear you in a new direction.
Don't forget to plant your seeds of intention, and water them well, to help your goals grow!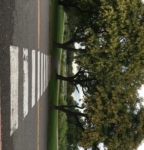 Ground down into you and your body daily
Meditate and slow down
Listen to that inner voice
Make the necessary changes
Seek advice, get help, find new perspectives
Let everything fall into place perfectly…
Let things fall apart. Let people go. Get rid of that relationship that no longer serves you. 
Surrender to what you cannot change or control. Trust everything happens for a reason, and usually the biggest surprises come by making the biggest decisions and moving with where the Universe is taking You.
Let Yourself, Let Go…